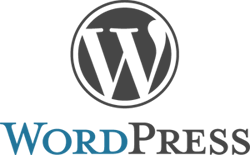 SPEED, SCALE, SECURITY, AND SUPPORT, FULLY MANAGED

EXPERT WORDPRESS SUPPORT
.

FASTER WEBSITE LOADING.

FREE THEMES & PLUGINS
.
123eHost is the premier managed WordPress hosting company. We offer fast WordPress hosting that is valued by thousands of bloggers and website owners.
BACKED UP. SECURED.
No more wrestling with (or paying extra for) backups! We include a daily and weekly backup and restore option — at no extra charge. And we install WordPress security updates proactively — so you can sleep easily at night.
WE SUPPORT WORDPRESS
A lot of hosting companies say they have "great support", but few can claim that a WordPress expert will answer all their questions. At 123eHost, there's no "first level" of support – every member of our staff is a  WordPress expert.
WE TRANSFER YOUR WORDPRESS BLOG
Transferring your WordPress blog is a snap with 123eHost. Simply back up your WordPress database, themes and plugins and we will take care of the rest.
FREE PROFESSIONAL TEMPLATES
Free WordPress and themes installation. You can choose any WordPress template or contact 123eHost. There are no additional charges for the templates since 123eHost has a full licence. If you're looking for a website builder with a WordPress backend, please check our "upfront" builder.
A COMPLETE WEBSITE
We can even set up a complete website for you in WordPress and send you step-by-step tutorials to update or add additional pages for as little as $99. You can get a quote HERE.