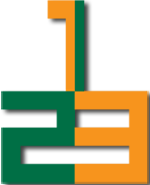 30 Day Money Back Guarantee
With our 30-day Money Back Guarantee, there is no reason to not try out one of our hosting packages today!

We offer a superior product, at a superior price and firmly stand behind it. We offer it for you to try risk free for 30 days.
Each of our hosting packages carry a 30-day money back guarantee. If you are not completely satisfied with our hosting services within the first 30 days of service, you will be given a full refund of the initial amount billed excluding any set-up or domain registration fees.
It is our goal to make sure that you are satisfied with your Web Hosting account, and we will do anything we can to make your Web hosting experience with 123 ehost a pleasant one.
If you have any specific questions about our 30-day money back guarantee, please contact Customer Service.


Important notice about domain registration fees:
Because domain registrations are processed immediately, they are non-cancellable and non-refundable. Once registered, you own the rights to the domain name. You may transfer your domain to any hosting provider at anytime.