Find your perfect web address! Starting at $7.55/year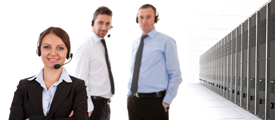 Our technical support team is here to answer all your questions. Our techs will promptly respond to your request within 15 minutes. Now that's web hosting you can count on.

You can quickly install blogging platforms, forums, photo galleries and content management systems. 
Who We are
123eHost been in the web hosting business since 1996. Our success has made it possible to maintain our high level of service and competitive prices. We also offer Web Site Development, E-commerce, Search Engine Optimization, Marketing/Printing Services. All this at a price that can't be beat. We are truly a one-stop site for all your business and hosting needs.
Read More >>
Testimonials